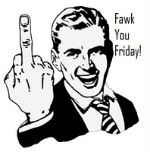 {link up}
Ugh. Hubby called into work this morning "sick". We were planning on running errands since we won't be able to this weekend. Well, we will try to but he is "on call" for work and HAS to go "in" for emergency calls. I was planning on getting a new hair style, going to the dollar store & shopping for a new closet of clothes for Chayden. I also wanted to check out Once Upon a Child to see if they sold baby fluff over here =] Well, Bobby decided last minute to go into work and be an hour late so he doesn't get bitched at. Ugh. I was planning and hoping we can do this today so we can have a rested weekend.
BUT!!! Chayden went to bed late last night, on his own call. He sneakily played in his bed until past 10pm when his bed time is 7pm!!! He woke up around 8am when he typically sleeps 12 hours solid. So, he should have slept in until 10am. Needless to say, he is EXHAUSTED!!! I am too though. Didn't get to sleep until past 2am. NAPTIME today!!!! For suuuuuuure. SCORE!
Lets add another piss me off thing. NO FOOD!!! We have to go grocery shopping. We have food, but its the basics. Nothing to get me inspired for an awesome dinner. Ramen Noodles, Mac n' Cheese & Chicken pieces. Yea. We need to shop this weekend.
& why the hell does it have to be 31 as the high today? Where is that Spring weather? I NEED To go outside before I got NUTS!!! I have my car back, but Its so gloomy out, its pointless to even try to do anything.
Oh. But today I am doing diaper laundry. I love doing diaper laundry =] Warm fluff. Pink Sugar smelling fluff. Thanks to
Sweet Cheeks
!!!