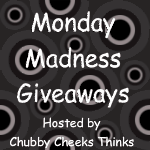 Question of the Week:
Do you enter giveaways? If so, what was the last prize you won?
I do! The last prize I won is a BabyKicks 3g diaper for Colton, a puzzle for Chayden, Clean B Cloth Diaper Detergent + MORE. I love giveaways. They grab my attention and if I like the store that is sponsoring, I bookmark it and make sure I know that its a good site to purchase from in the future.